10mins Guru
One platform for learning and teaching
The innovative platform 10mins Guru, you can schedule a 1-on-1 video session with a subject matter expert to get all of your doubts cleared. The finest app for educators and learners that value learning and earning money at their convenience.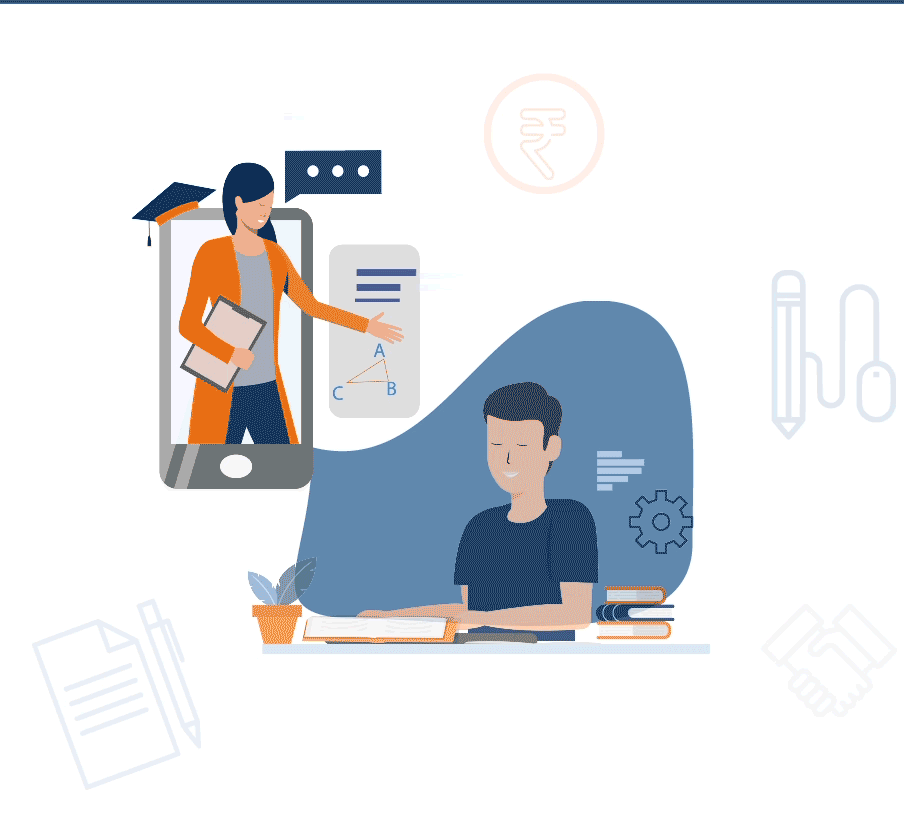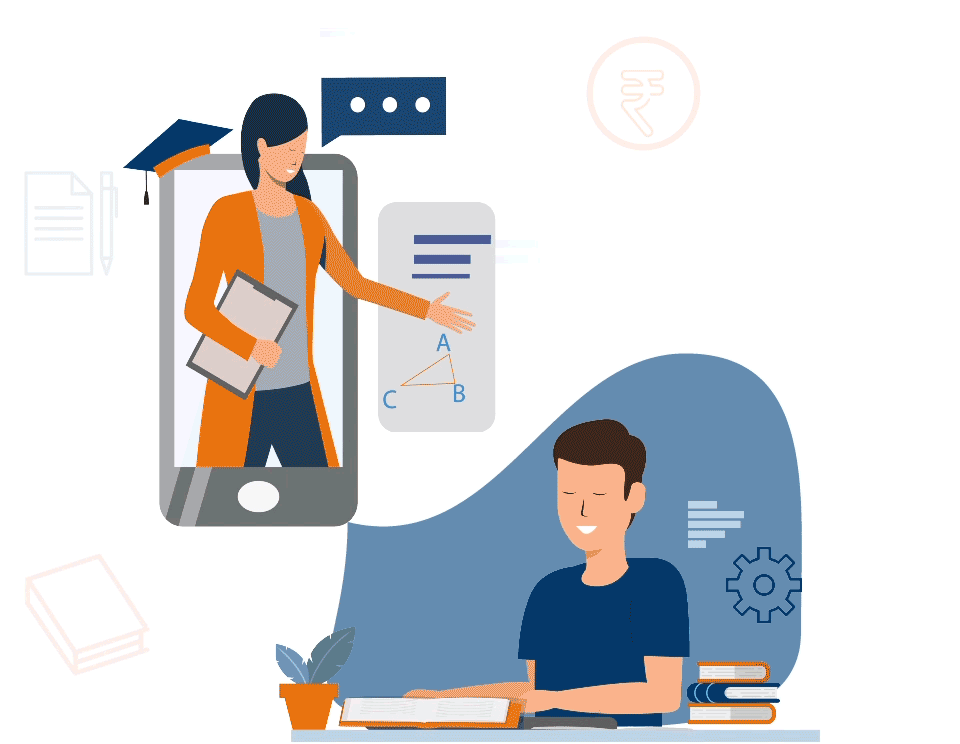 Smooth switch between teaching and learning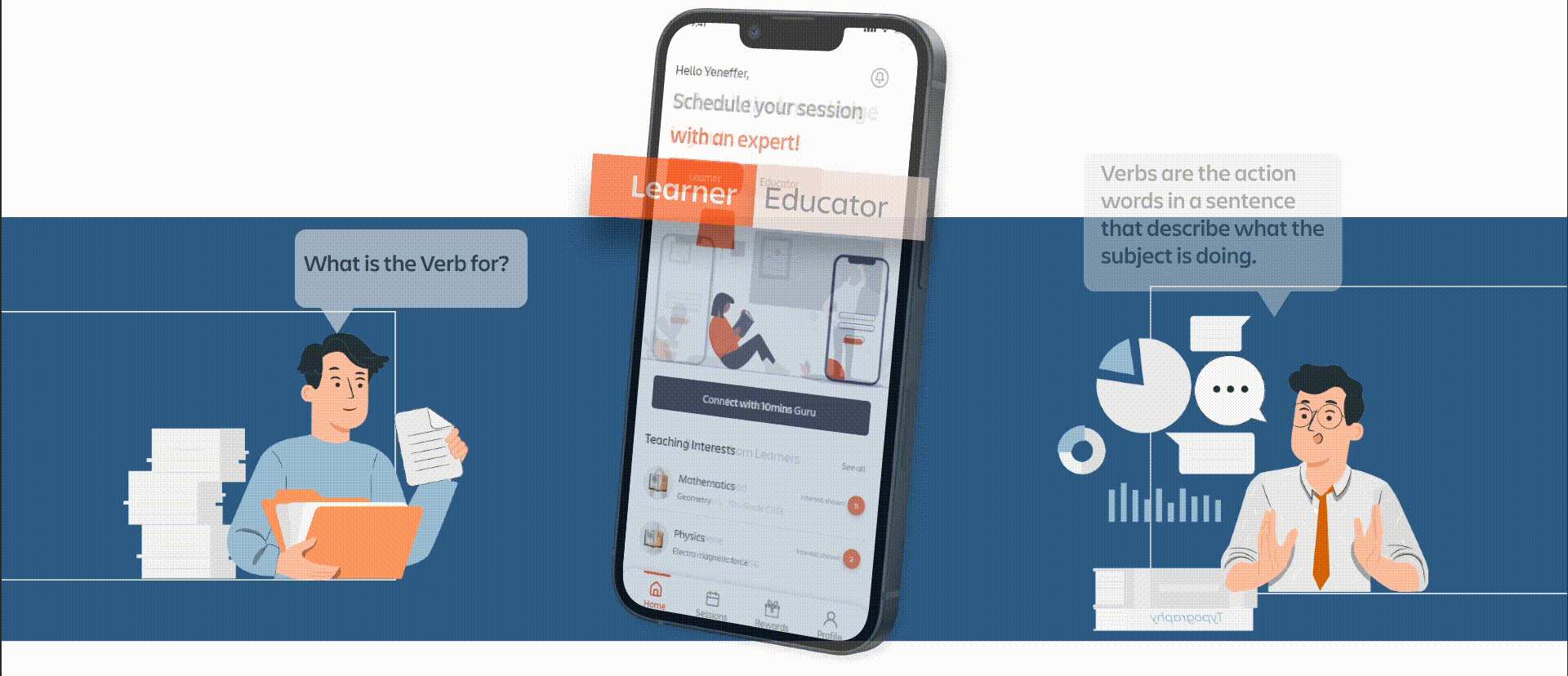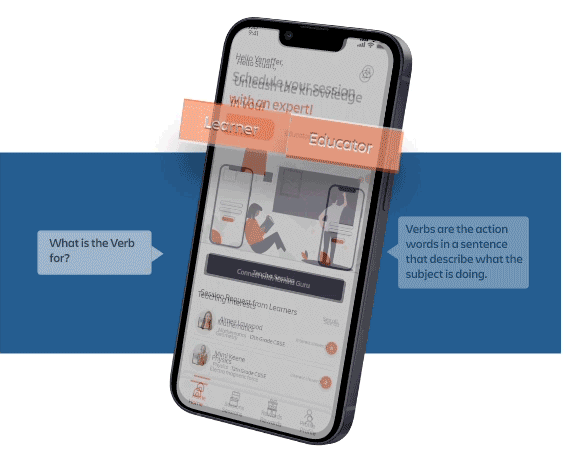 How it works ?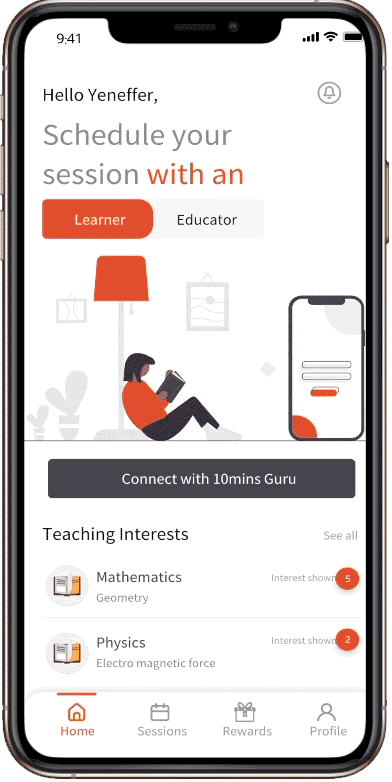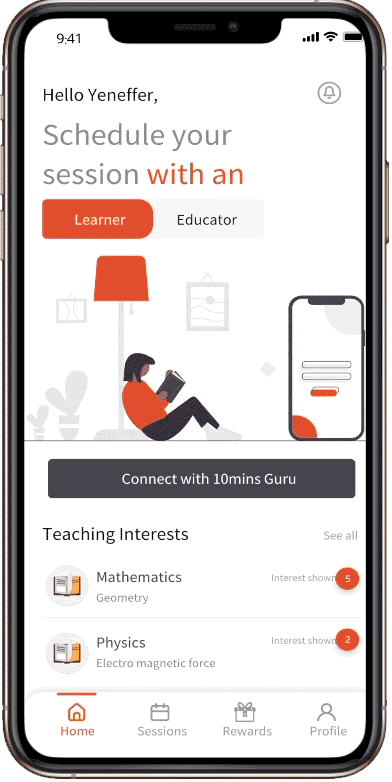 Set Up Your Profile
Sign in to your account, setup your profile by including necessary information.
Get bonus points for first-time registration and participate in the session.
Get session request from the student to participate in the session as an educator.
Accept student requests by choosing any available slot to get started.
Benefits for all
Get notified of available job vacancies, earn and save points by playing exciting games.
Participate in the referral program to earn some extra money.
Learners can make payments to create a session by purchasing points.
Educators will receive points in their wallet after sessions for withdrawal.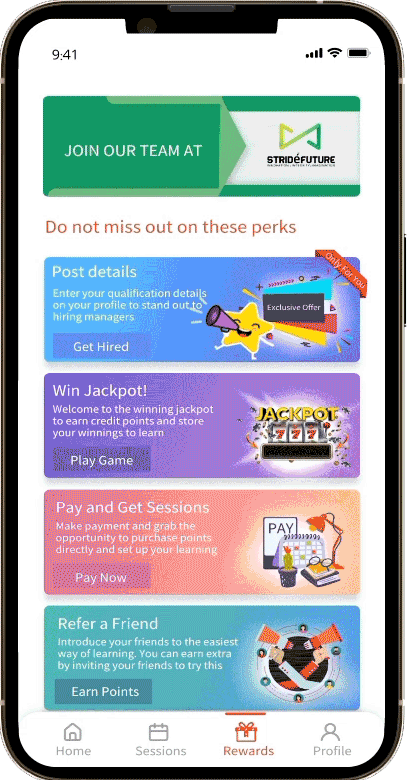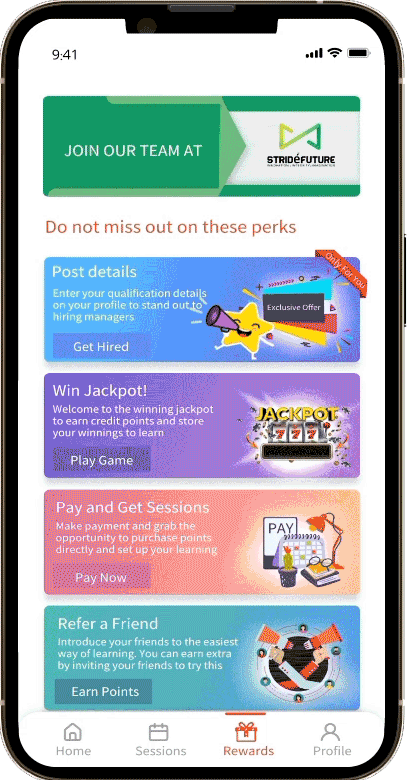 What makes TMG great

Happy Learners

Sessions Everyday

Expert Educators
Key Features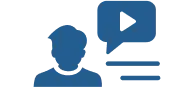 Live session with screen sharing
Learners can interact with knowledgeable educators in live sessions, including screen sharing.


This feature enables learners to receive personalized and interactive guidance.

Time convenience
Learners can schedule sessions at their convenient time, making it easier to fit learning into their busy schedules.


Educators can align their session participation based on their availability and convenience.

Learn & Earn opportunity
The learners not only have the chance to acquire knowledge but also the opportunity to earn money as educators.


Learners have the opportunity to register as educators, enabling them to share their expertise.

Flexible Learning
Learners can create sessions from a wide range of subjects and topics, and select educators of their choice


This flexibility ensures a personalized and effective learning experience.

Apply for open positions
The candidates can explore & apply for open job positions directly through the platform.


This feature provides candidates with valuable employment opportunities & facilitates their professional growth.

Cost Saving
It aims to offer affordable learning resources, making education accessible to all without hefty fees.


Learners can overcome financial barriers by accessing diverse educators, making education affordable.